Building the Business Phone Number™ of the Future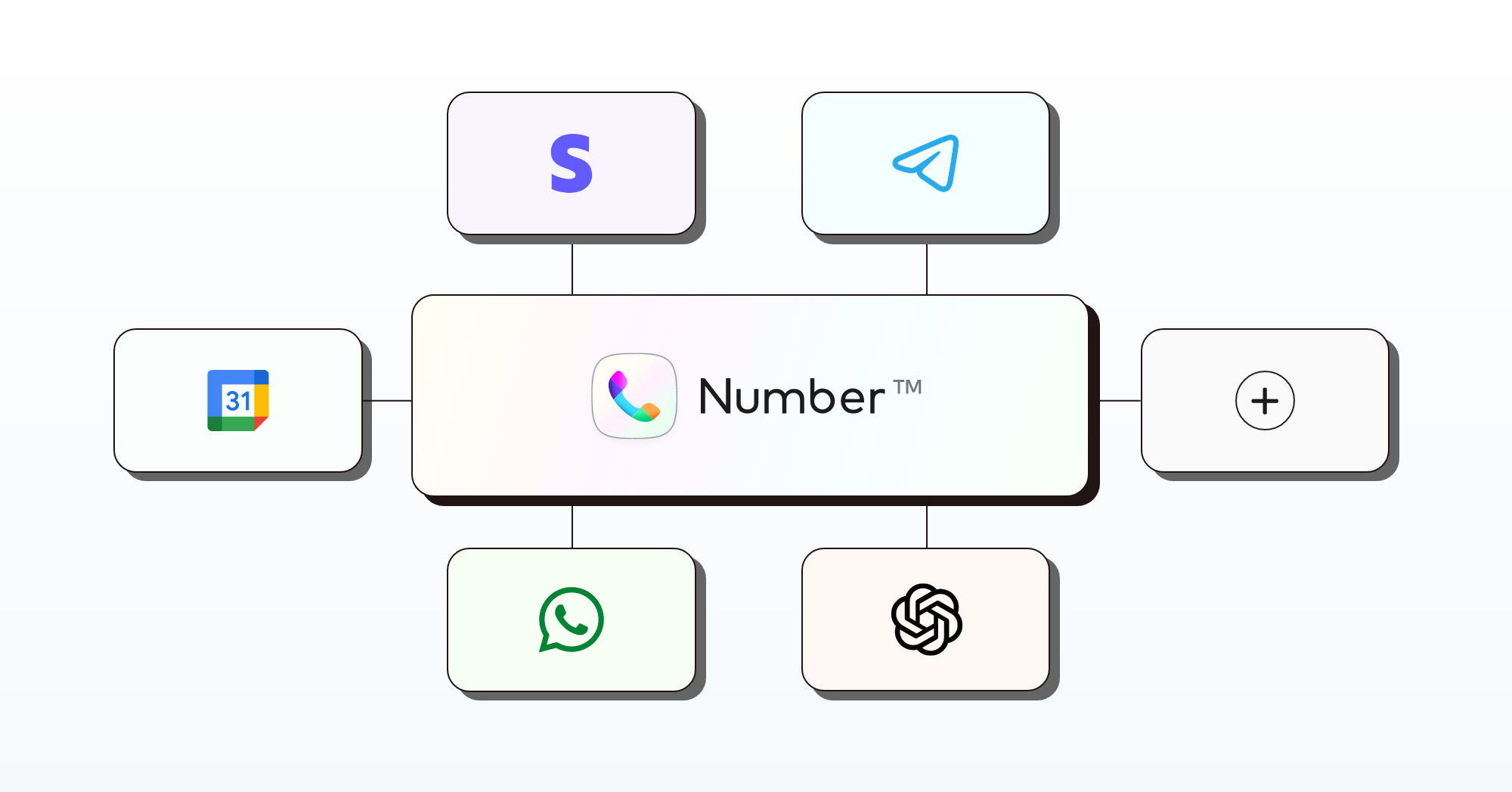 Phone numbers continue to play a significant role in communication, with close to 8 billion active phone numbers globally. As the backbone of messaging apps, phone numbers have evolved beyond traditional calling and texting to rich messaging.
This evolution has opened up enormous opportunities for customers to engage with businesses like never before, such as making purchases or booking appointments directly in chat with a click of a button.
To unlock the full potential of the revolutionary rich messaging capabilities, businesses now have the opportunity to connect the tools they use (the foundational element of every business) and streamline their communication—for instance, automatically sending a WhatsApp message to confirm an upcoming Google Calendar meeting.
Frustrated by the lack of connectivity options from the existing phone number providers and telecoms, we founded a company to build a better way for businesses to streamline communication by seamlessly connecting their phone numbers to any messaging app and business tool.
To better reflect our mission of building the most connected business phone number, Sendbee is becoming Number™.