Introducing Context Previews: Gain deeper insights into your automated follow-up messages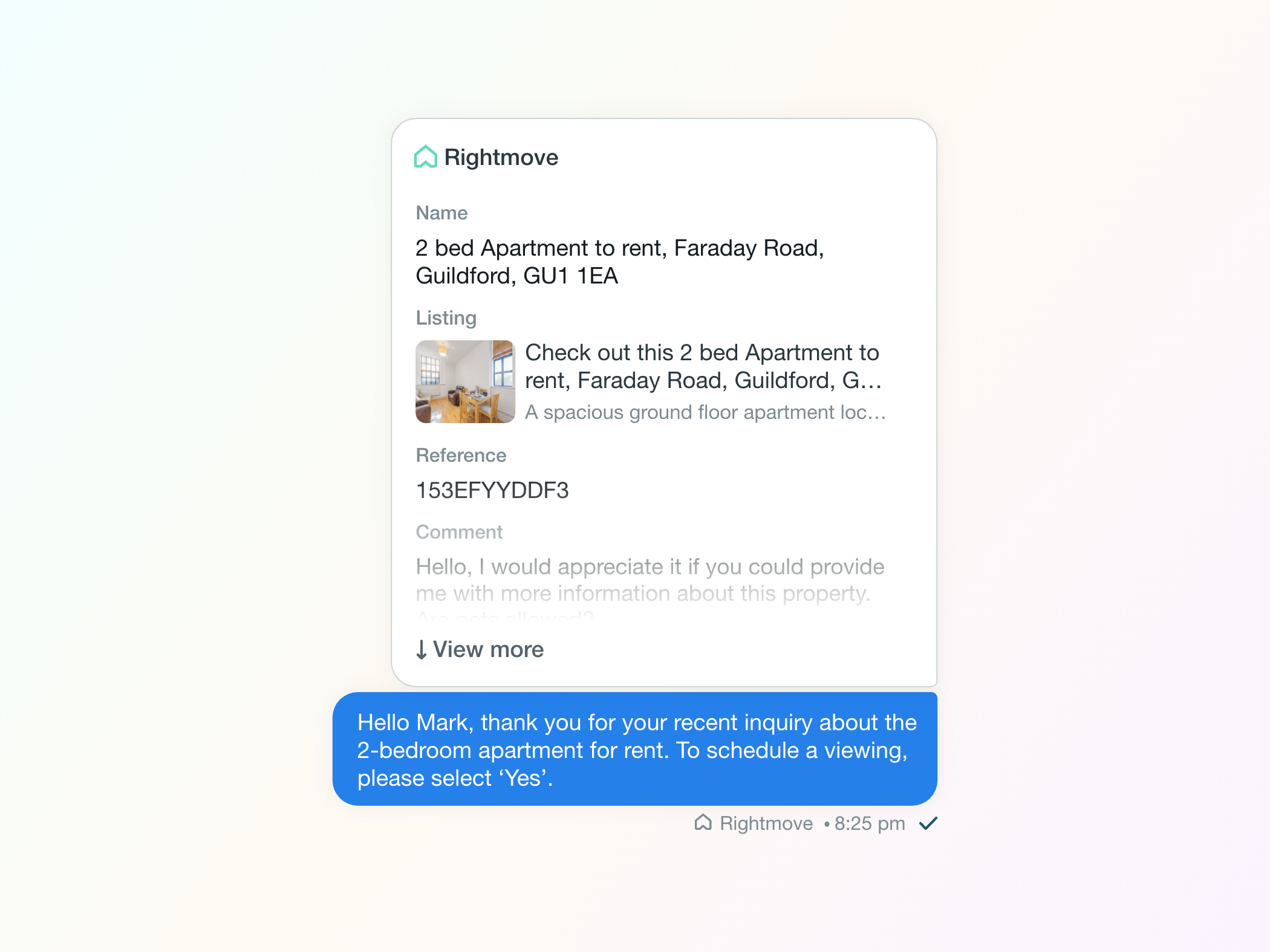 We're thrilled to announce Context Previews, one of the most requested features on the Number™ platform. Context Previews allow you to easily obtain more information about the automated follow-up messages that were sent to a customer but were triggered by a third-party platform, such as Rightmove - the UK's number one property website.
You can instantly view the information collected from the customer, including their name and the property they are interested in, without leaving the chat.
Initially, we will support the following integrations:
Rightmove
Zoopla
OnTheMarket
Hubsolv
Stay tuned for more integrations, as we have plans to launch additional ones soon. To learn more about Context Previews or request an integration, please contact our support team at support@number.tm."